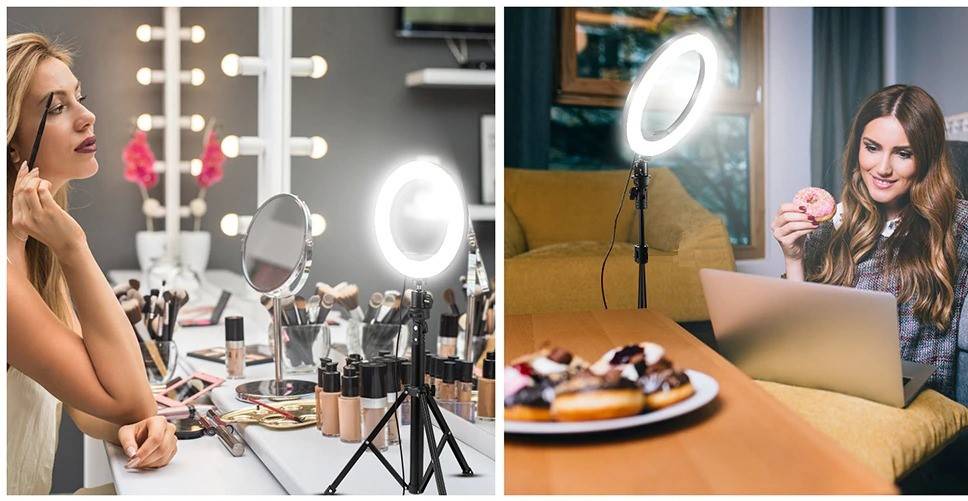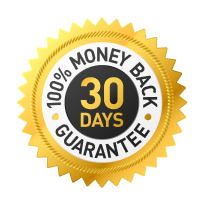 We're 100% confident about our product that we'll give you a FULL REFUND if it doesn't work well.
Order now with complete confidence and if it's not for you, just send the product with fulltag , and we'll give you your money back within 30 days

Can be used for Self-timer beauty, webcast like YouTube, makeup modeling teaching Live lesson, wedding photography fill light, tattoo nail fill light, hairdressing studio fill light, Product photo fill light, and suitable for all the need to fill the light of the environment.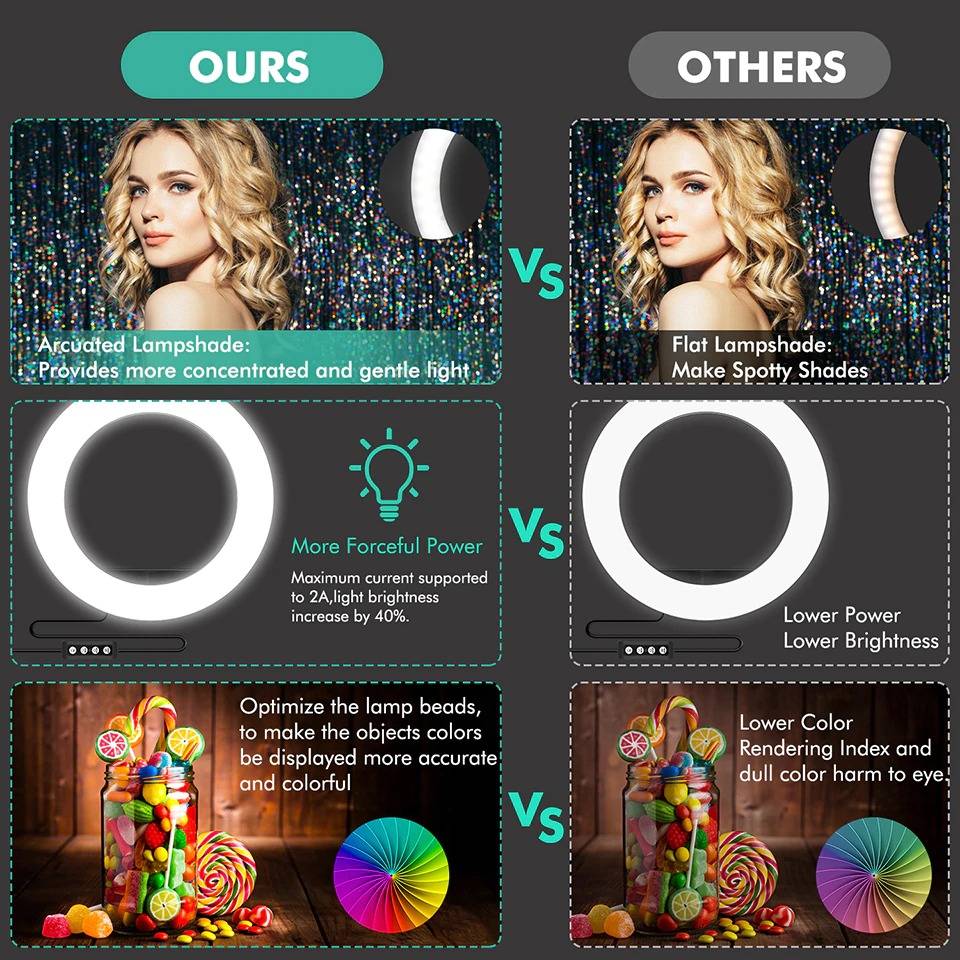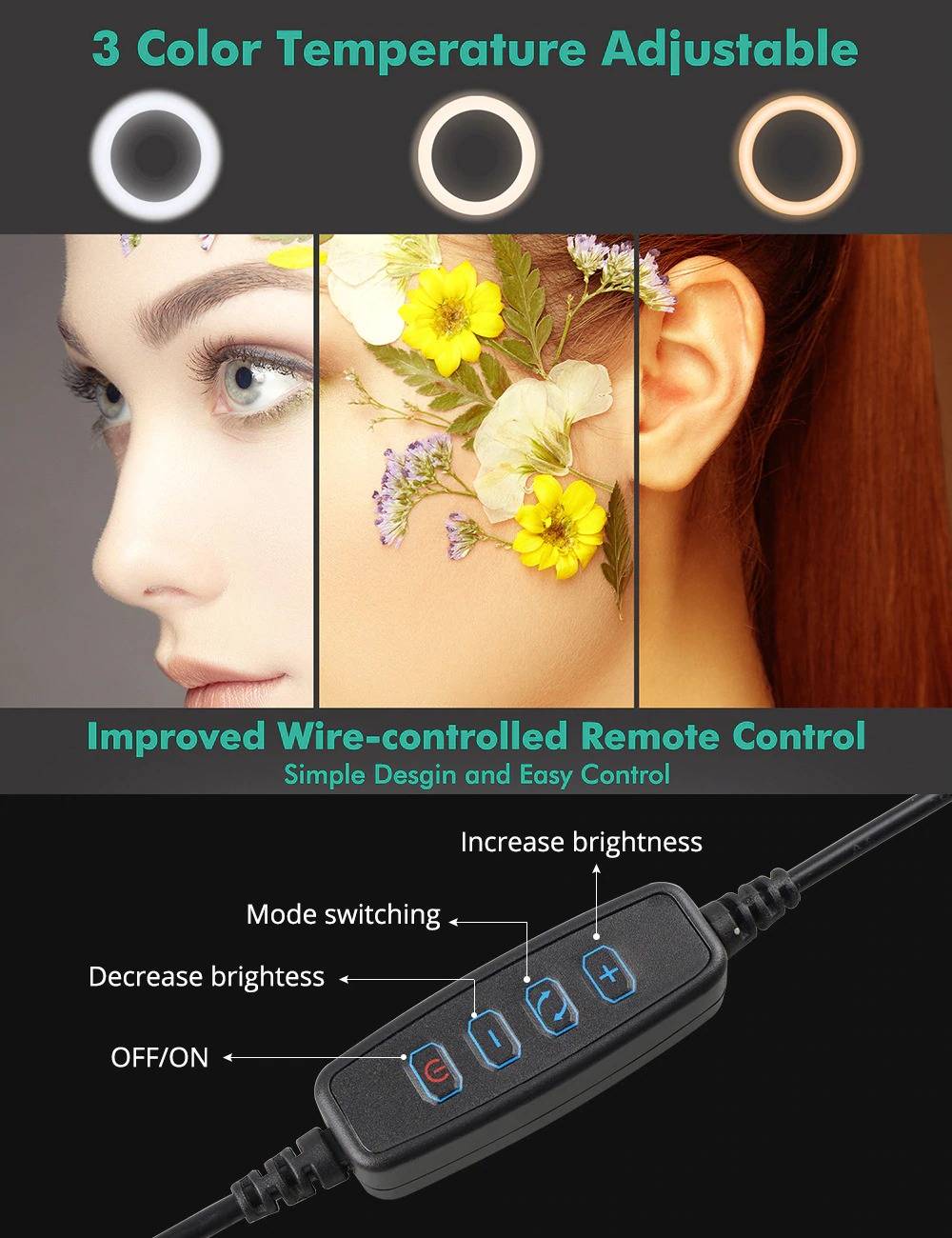 Eye protection ABS lamp cover with Lamp beads makes the light more natural, not dazzling, improves the item three-dimensional.

Makes sure every video, selfie, and photo is perfect.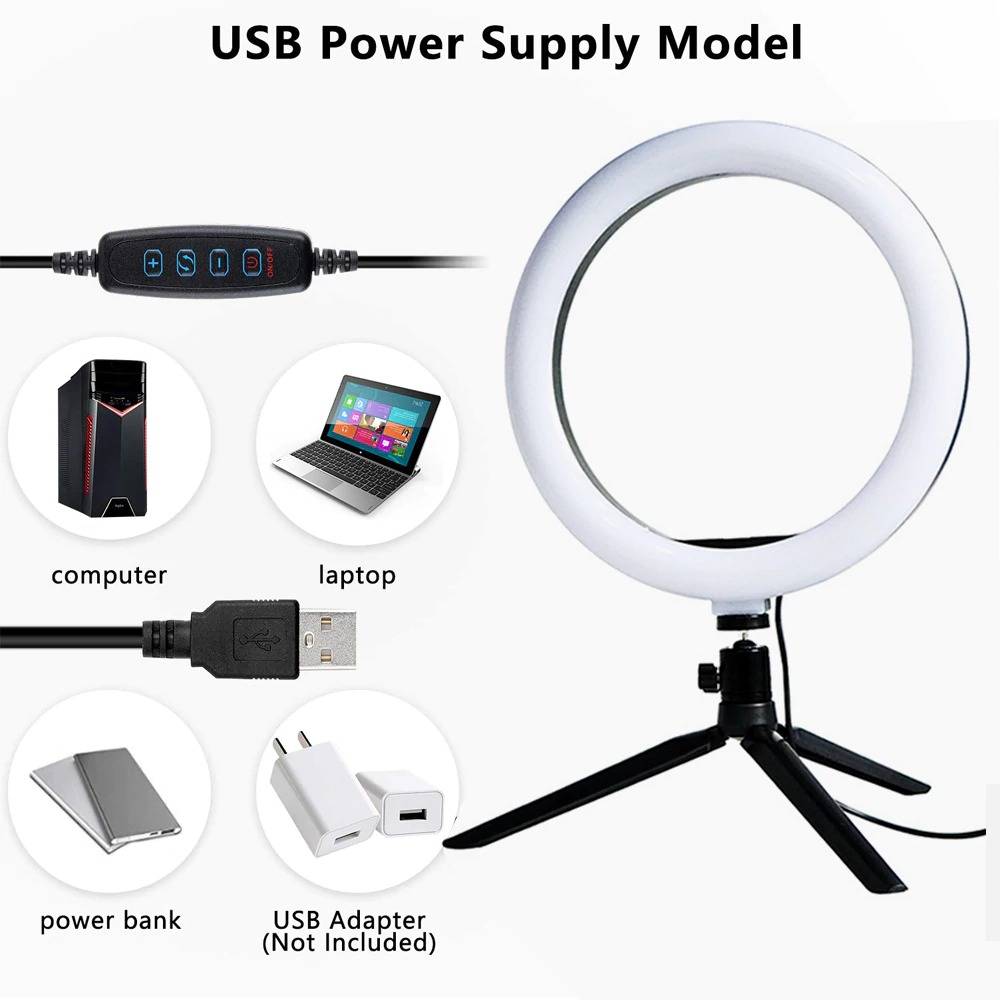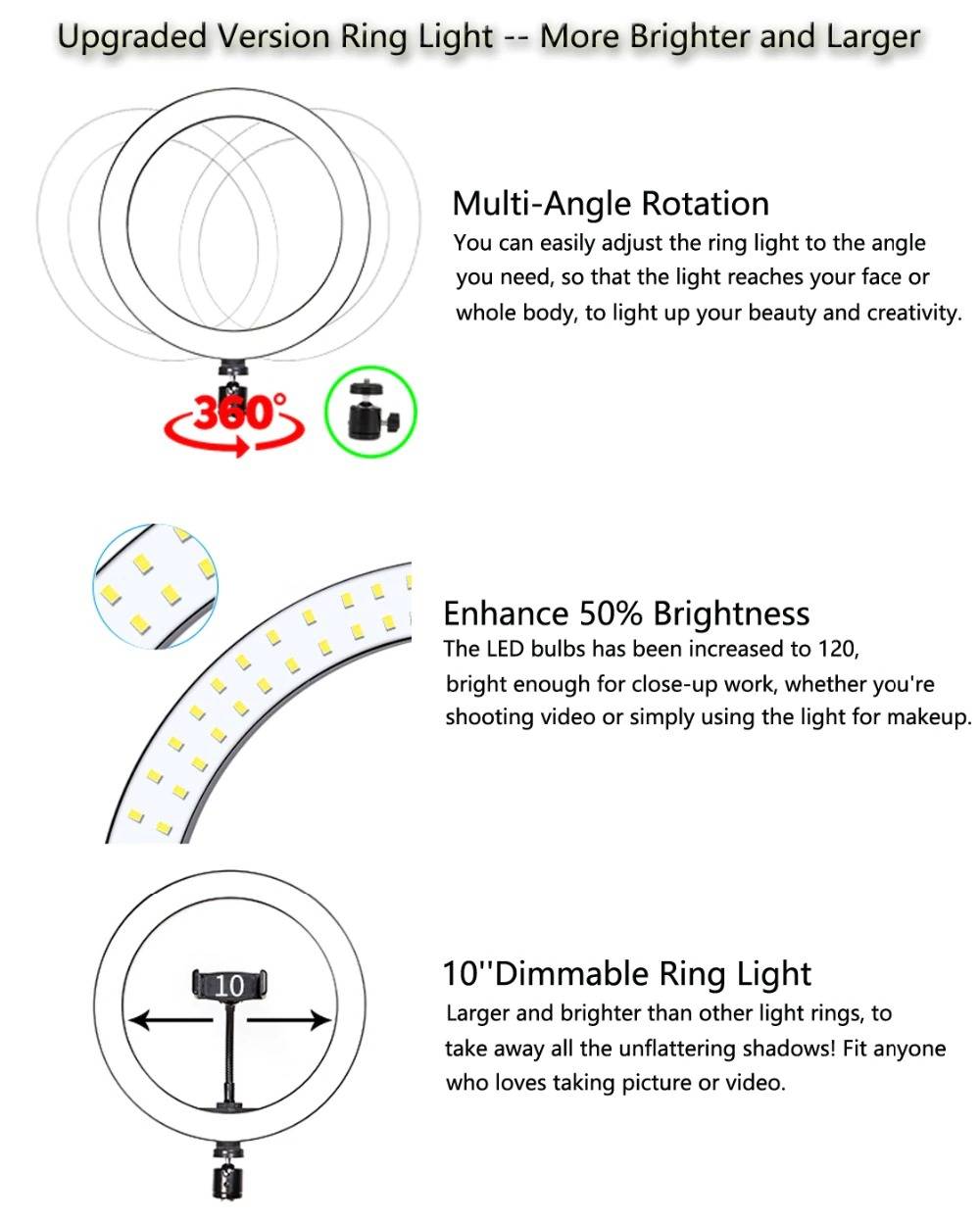 Liquid error: product form must be given a product